Top 10 places

Myrtos Beach
A must see, not only for bathing. Myrtos is the most famous beach in Kefalonia and one of the most impressive beaches in Greece. The views from above towards Myrtos beach are breathtaking.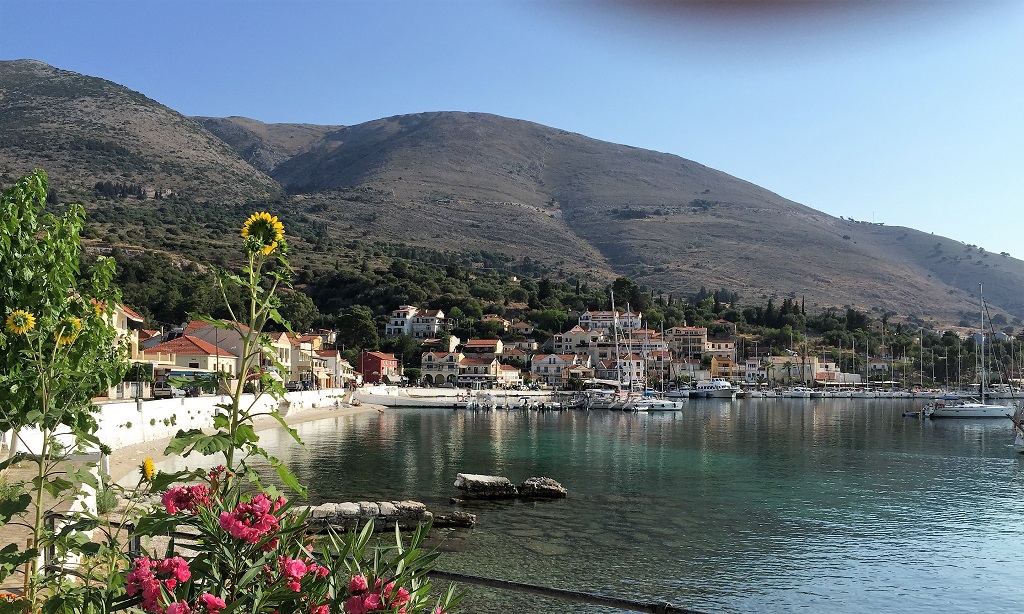 Agia Efimia
The charming little harbour became quite popular in the last years. However, it maintains its authentic Greek character and offers a gentle tourism. Enjoy a coffee or lunch/dinner in one of the friendly cafés and taverns. Surrounding Agia Efimia there are numerous little white pebble coves inviting for swimming, snorkelling and sunbathing.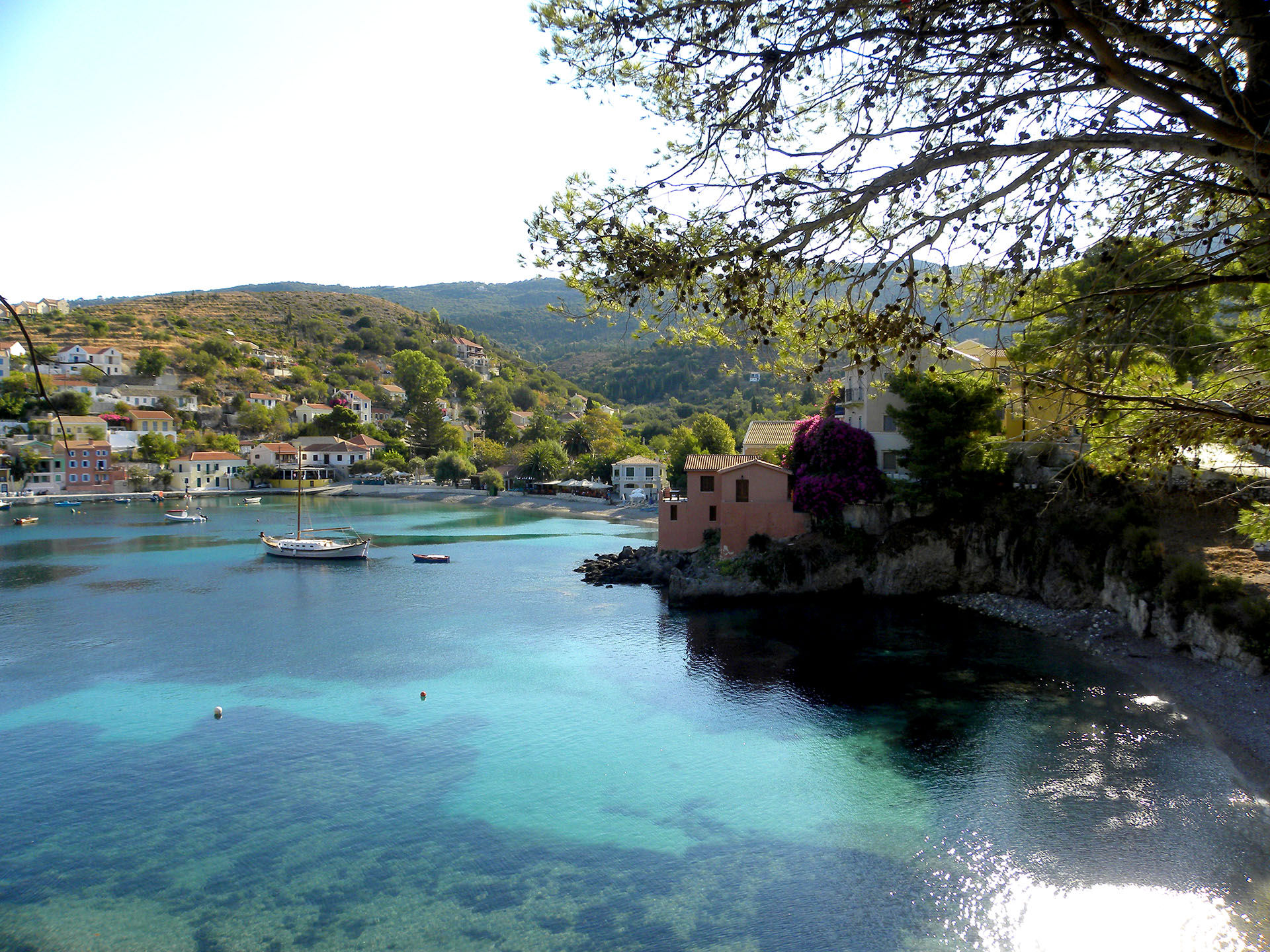 Assos
A romantic, little village with a few friendly taverns and a Venetian castle built in the 13th century. There is a path leading uphill to the castle (highly recommended) with lovely views to the coastline and the blue Ionian Sea.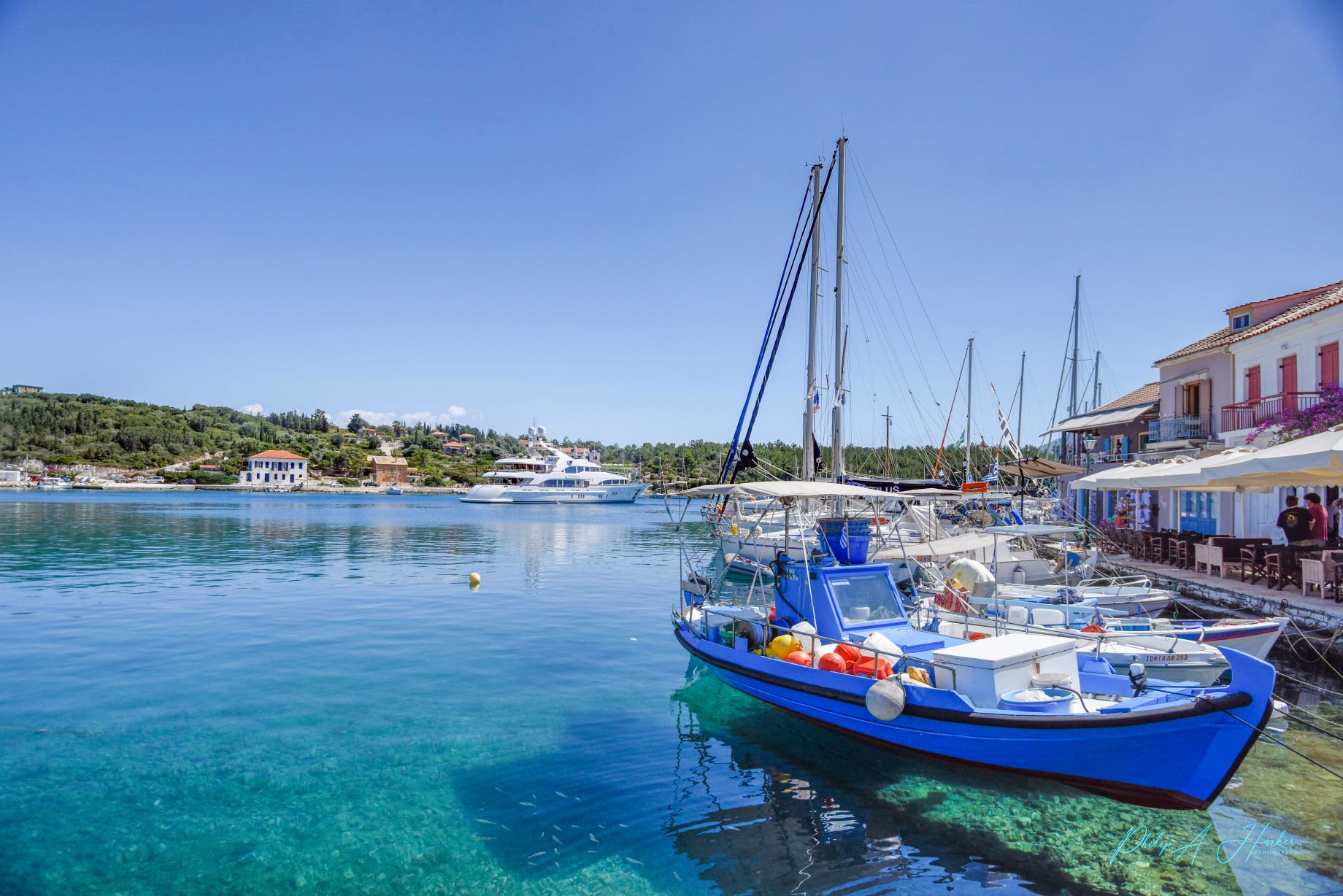 Fiskardo
The cosmopolitan yachting village in the North of the island, with some exquisite taverns, cafés, bars and shops. It´s a popular destination also for sailors and in the high season it´s a pleasure to walk along the promenade and admire the luxury yachts mooring here.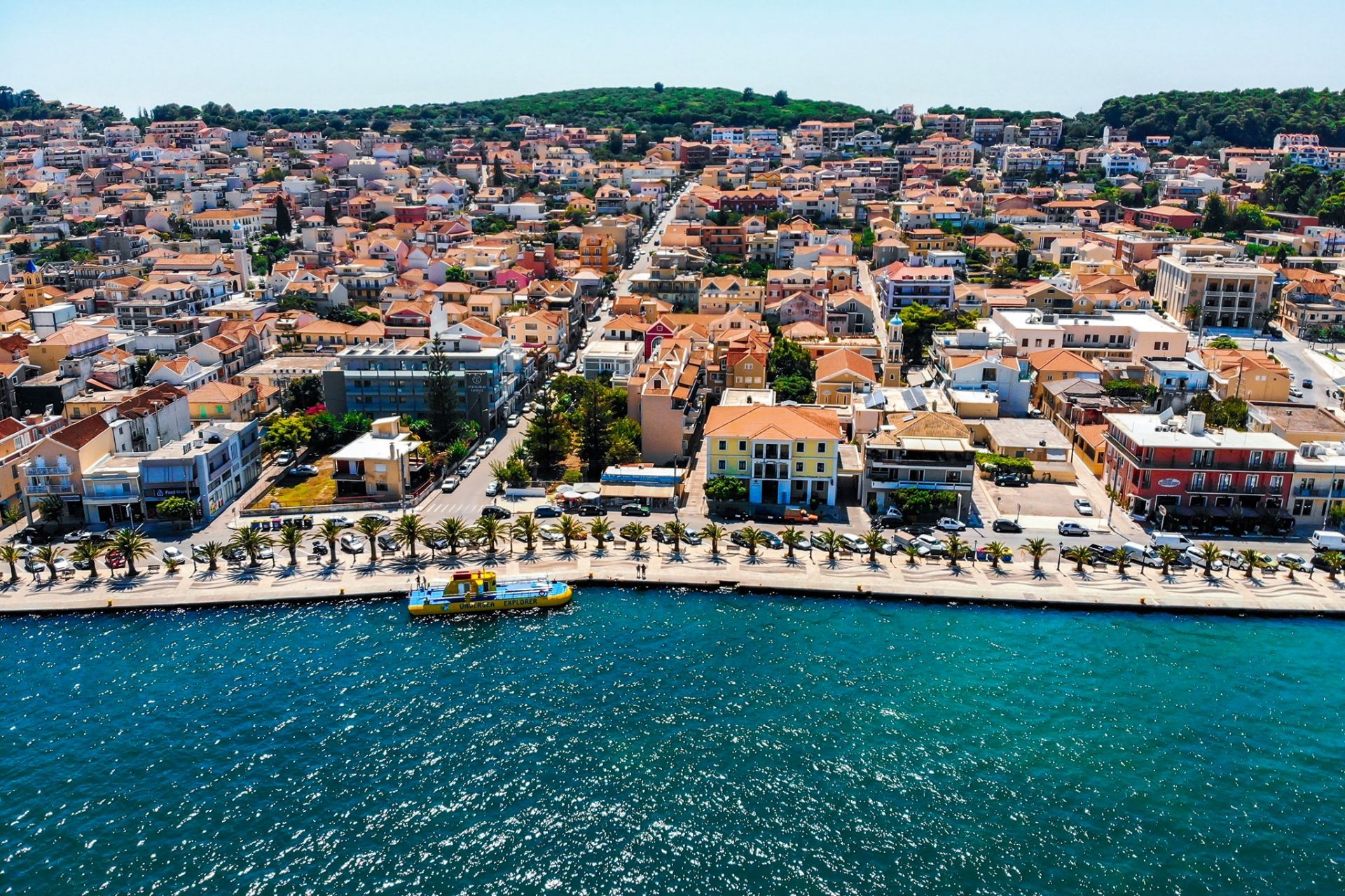 Argostoli
The capital of the island. The lovely central square with numerous cafés, bars and restaurants, the colourful promenade with its local fish and vegetable market und a pedestrian street with several little shops invite to spend here a day.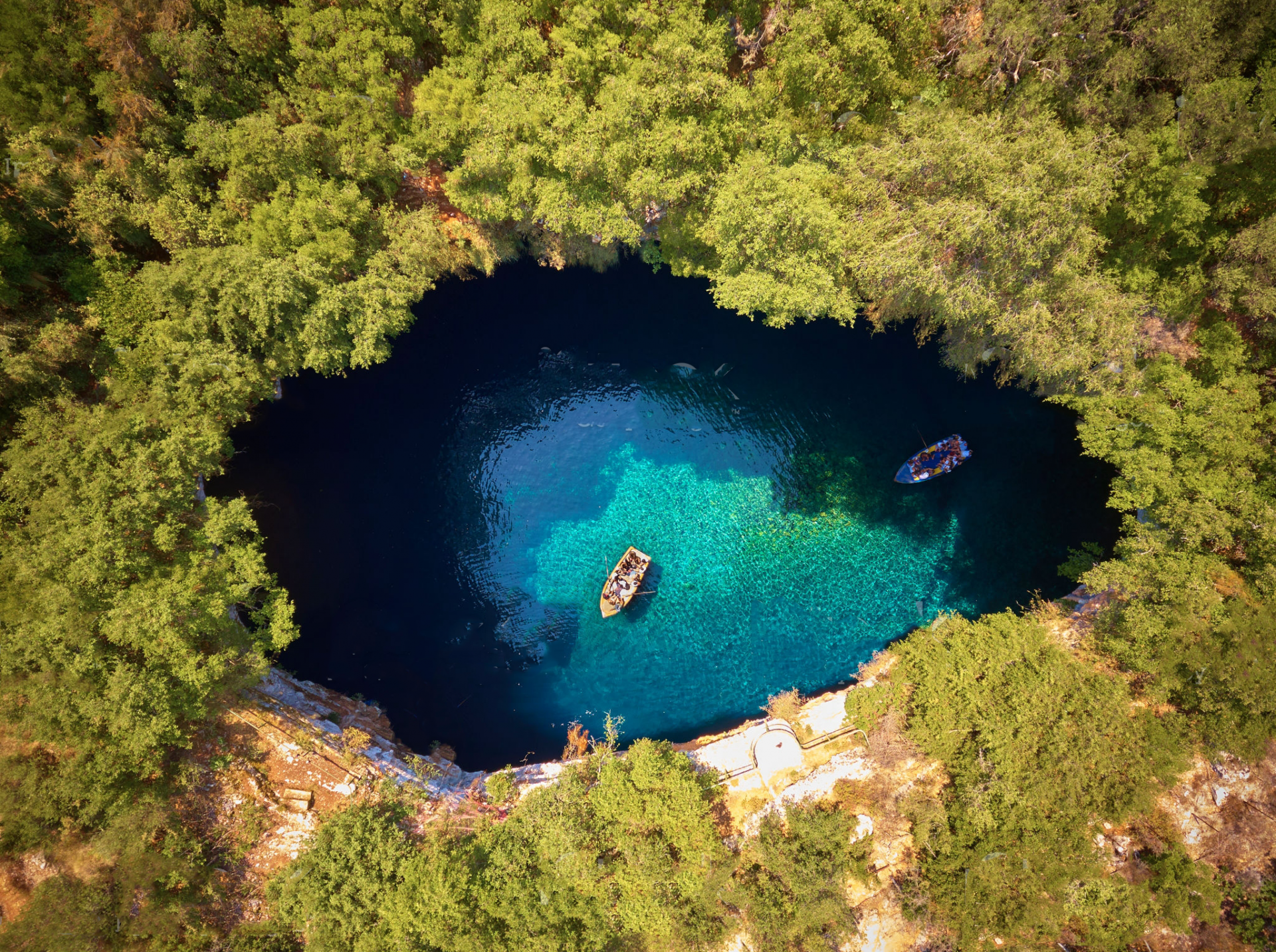 Melissani Lake
An underground lake nearby Sami. A boat trip on its bluish green water is a unique experience. Depending on the time of the day the water colour changes as the sunbeams hit it from different angles.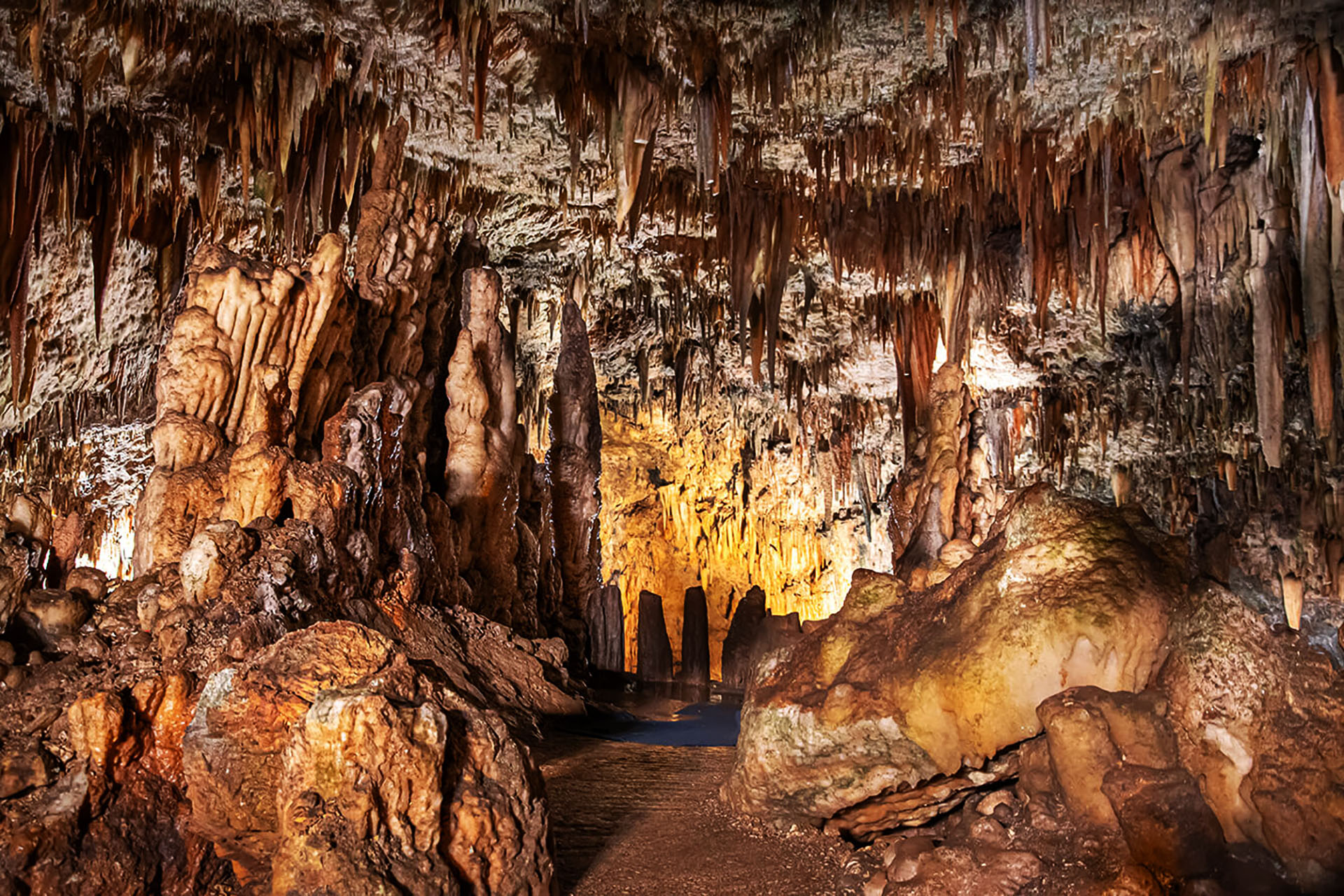 Drogaratti Cave
A cave nearby Sami. From a natural balcony, which resulted from the collapse of the cave roof, you can survey an area of approx. 100 m² with rare stalactites and stalagmites. The hall is about 40 km long with excellent acoustics and sometimes concerts are here organized.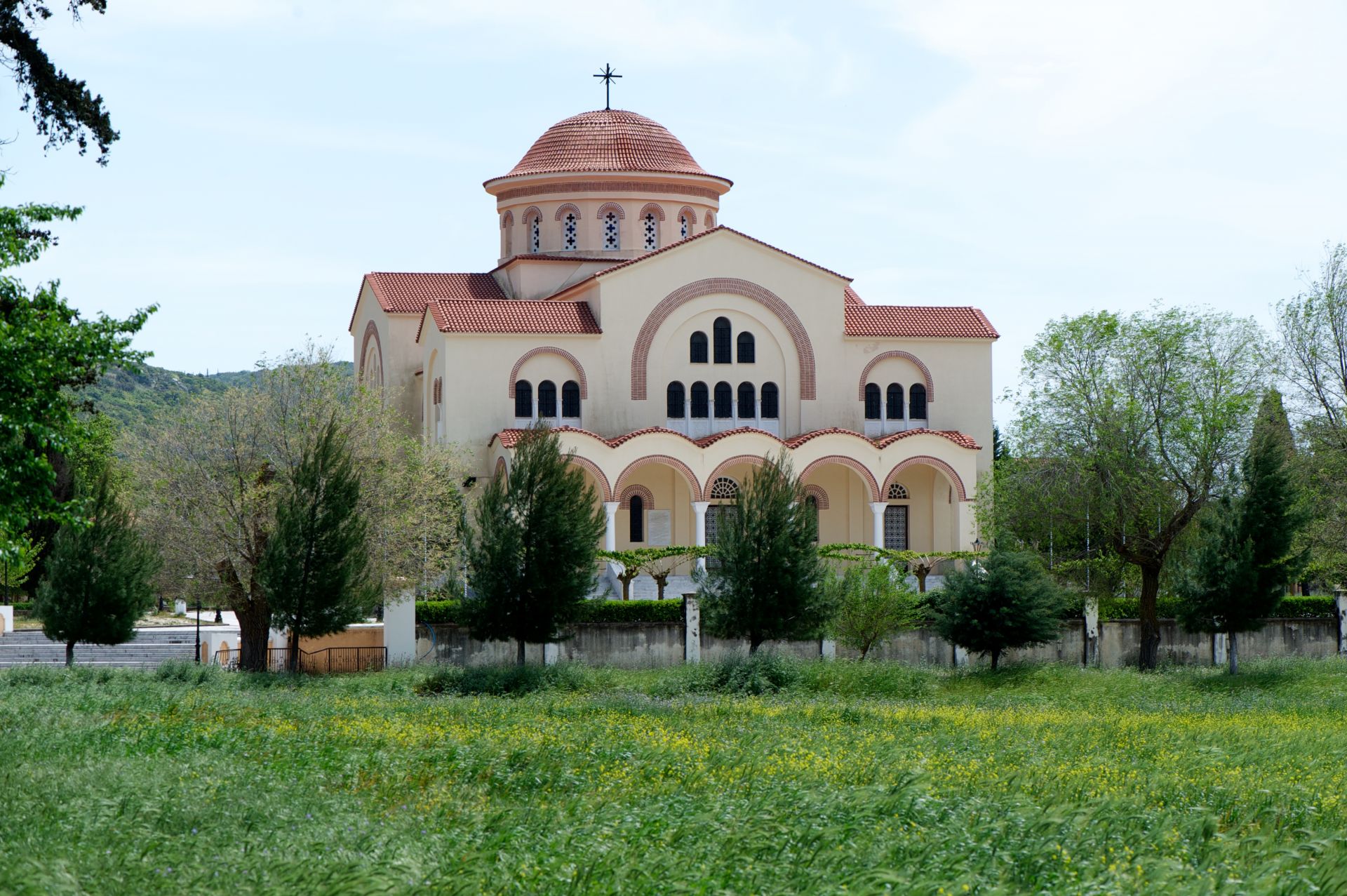 Monastery Agios Gerasimos
Located near Argostoli. The monastery is named after the patron saint of the island and is worth visiting especially on Aug. 16th, the celebration day of Agios Gerasimos. The villages surrounding the monastery cultivate vineyards producing the well-known, delightful wine Robola. Many of the wineries offer wine testing. A unique wine experience!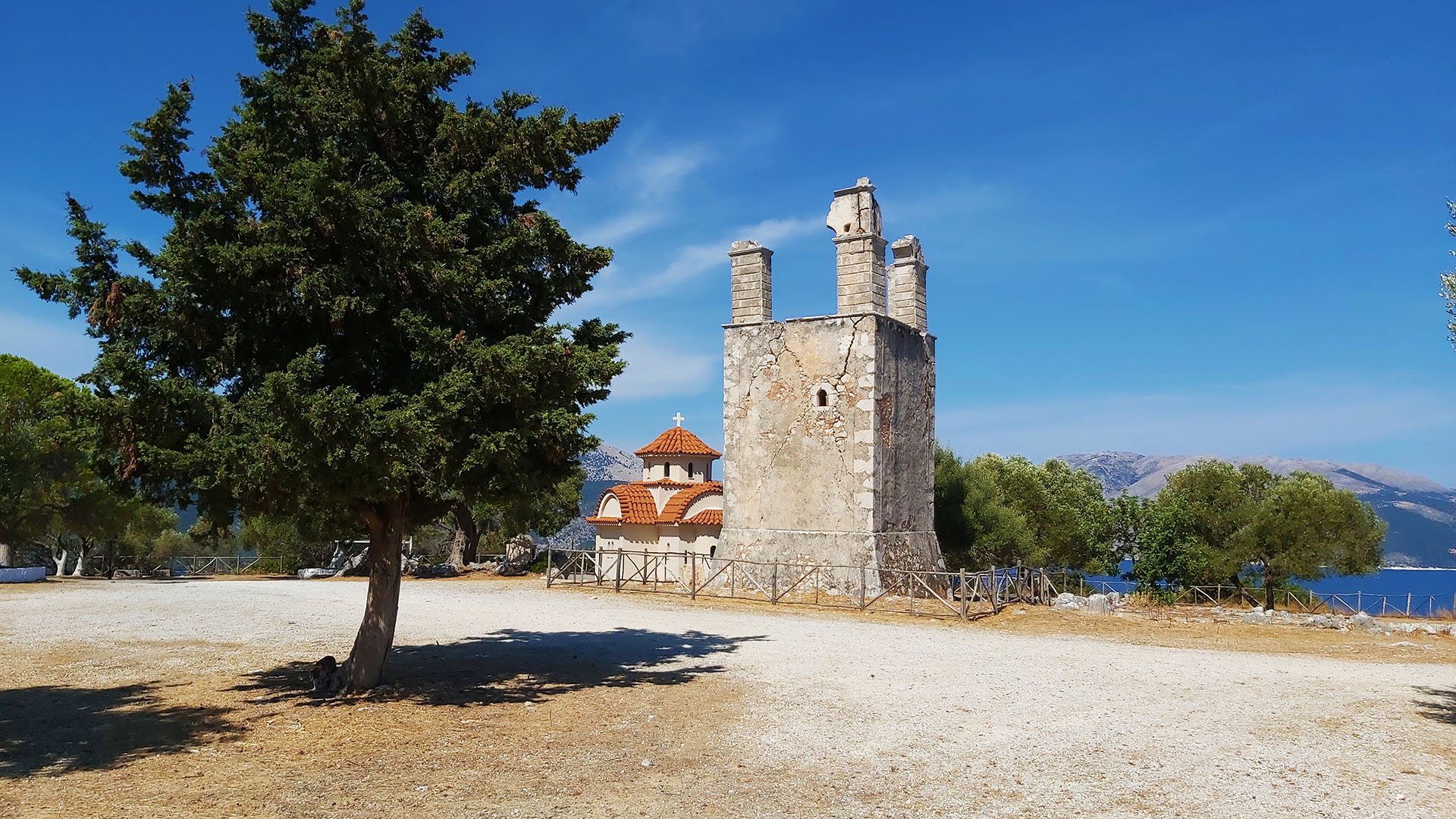 Monastery Agrillion
Located nearby Sami. A mystic place of tranquility and peace with ancient olive trees and breathtaking views towards the azure Ionian Sea and the neighbour islands Ithaca and Lefkada.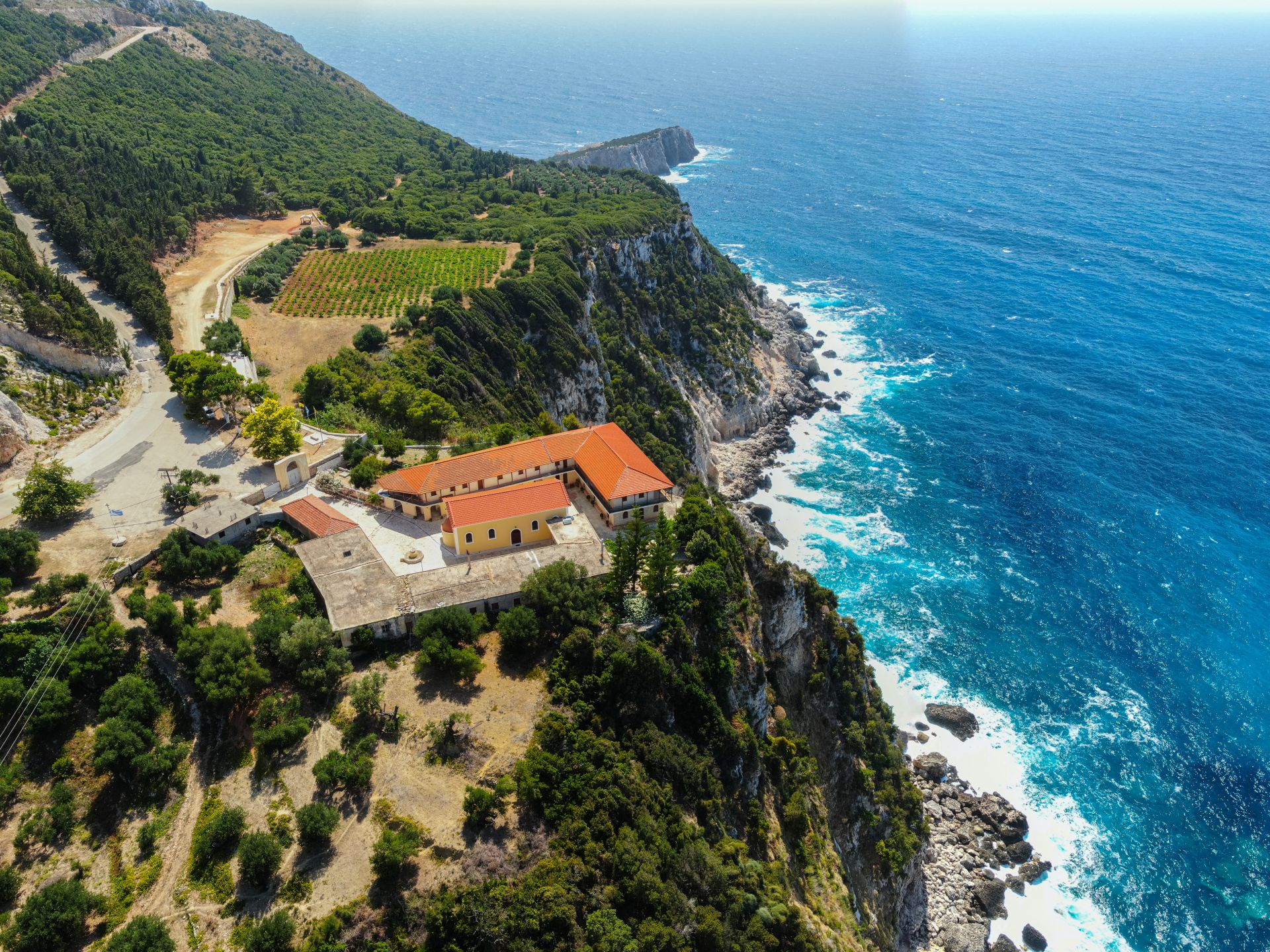 Monastery Kipouria
Located in Lixouri-Peninsula and built on a dramatic cliff shoreline this place offers superb views to the Ionian Sea and the marvellous sun sets.